SLM 125
Metallic (Titanium) printer
125mm x 125mm x 125mm build envelope
---
Envisiontec, 3D-Bioplotter, Manufacturer Series
Advanced extrusion-based bioprinting system
Automated Tool Changer for 5 Printheads
Max Operating Pressure: 700 kPa (Minimum Unit Setting: 10 kPa)
Printhead Temperature: 0°C to 250°C (Printhead Dependent)
Building Platform Temperature: –10° to 80°C
Speed: 0.1 – 150 mm/s
Cartridge Sizes: 10 or 30 ml (Printhead Dependent)
Build Volume (XYZ): 150 x 150 x 150 mm
Minimum Strand Diameter: 100 µm
Axis Resolution (XYZ): 1 µm
High Resolution Photo Documentation
Semi-automatic Material Calibration
Multi-Wavelength UV LED Curing Head (365 nm, 385 nm, 395 nm, 405 nm, 455 nm)
Available Printheads:
---
CELLINK, INKREDIBLE+
Extrusion-based bioprinting system for basic tasks

2 pneumatic-based extrusion printheads
Max. Operating Pressure: 700 kPa (Minimum Unit Setting: 1 kPa)
Printhead Temperature: Room – 130°C
Building Platform Temperature: Room only
Cartridge Size: 3ml
Build Volume (XYZ): 130 x 80 x 70 mm
Minimum Strand Diameter: 100µm
Axis Resolution: XY = 10µm; Z = 100 µm
Max. Operating Pressure: 700 kPa (Minimum Unit Setting: 1 kPa)
UV LED Curing Module (365 nm & 405 nm), Fixed To Z- Axis
---
UpNano, NanoOne
High resolution printing system

---
Stratasys Connex 3 – Objet 500
System to print parts made of polymers with different mechanical, optical and thermal properties.

build size (x/y/z):490 x 390 x 200 mm
layer thickness: 0.016mm
accuracy: up to 200 microns
build resolution: X-axis: 600 dpi; Y-axis: 600 dpi; Z-axis: 1600 dpi
---
Lithoz CeraFab 7500
System to print parts made of high-performance ceramics.
build size (x/y/z):76 x 43 x 170 mm
layer thickness: 10-100 microns
lateral resolution: 40 microns
building speed: up to 100 slices per hour

---
Multilayer Roll to Plate nanoimprint tool (PROFACTOR/Stensborg A/S)
Large area replication of micro- and nanostructures using UV-based nanoimprint lithography
30x60cm²  maximum substrate size
Printable area up to 25x50cm² (depending on requirements)
Up to 23mm substrate thickness
Slot die coating, inkjet printing, droplet dispensing
Microscope cameras for accurate alignment
---
High resolution 3D scanning System
SmartSCAN_HE-C8-8MP, Heaxagon GmbH
The SmartSCAN 3D scanner system offers a high level of detail and works extremely stable and reliable even with temperature fluctuations. Due to a fast data acquisition, even complex surfaces of fragile or deformable parts are detected in high precision within a few seconds. An automatic turntable allows precise scanning of complex structures.
The scanner can also detect the texture on measured bodies. Due to interchangeable lenses, a large measuring range and a high resolution can be achieved.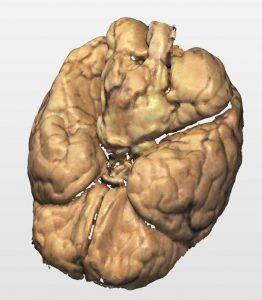 Measurement optics available at our center:
---
Materialise Mimics Innovation Suite and Mimics InPrint
Software to turn scans into 3D models, design patient-specific device, carry out advanced anaylses.